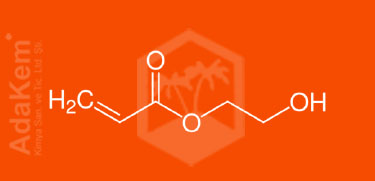 NAME
Sodium Dodecyl Diphenyl Oxide Disulfonate
CHEMICAL FORMULA
N/A
CONCENTRATION
45.0%
MOLECULAR WEIGHT
N/A
CAS No
119345-04-9
PACKING
PRODUCT DESCRIPTION
ADA ANIONIC 45 is a clear amber colored, 45% active aqueous solution of sodium branched dodecyl diphenyl oxide disulfonate. ADA ANIONIC 45 is a powerful surfactant & an excellent hydrotrope and coupling agent all in one. It is stable in broad range of acids, alkalis, chlorine, peroxide and builders / electrolytes.
PROPERTIES
ADA ANIONIC 45 is a powerful surfactant that is stable in harsh environment. It is a surfactant and hydrotrope in one and can be used to formulate extra concentrated detergents. ADA ANIONIC 45 offers excellent wetting, coupling, solubilizing and emulsification properties together with streak free cleaning performance.
APPLICATION AREAS
Latex Emulsification – ADA ANIONIC 45 produces consistent polymerizations with excellent mechanical and thermal stability. It's interfacial absorption and low critical micelle concentration helps in emulsification and particle size control. Agricultural Chemicals – High emulsification and excellent water solubility of ADA ANIONIC 45 can aid the formulator of agricultural emulsions by providing a broader blend of anionic to nonionic in hard to emulsify pesticides and herbicides. H I & I Cleaners – ADA ANIONIC 45 is uniquely stable and effective in acid, alkali, chlorine & peroxy bleach as well as electrolyte/ builder containing formulas. It is a strong surfactant plus hydrotrope and coupler. ADA ANIONIC 45 is perfect for streak free cleaning. It is also the surfactant of choice for heavy duty cleaners, bleach and peroxy cleaners, toilet bowl cleaners, glass and all purpose cleaners as well as concentrated 2X – 4X laundry and dish wash detergents.
IT IS APPLIED IN THE PRODUCTION OF
Cleaners

Textile

Pulp&Paper

Agrochemicals

Oilfield

Emulsion polymerization

Fragrance solubilization
Purity 45.0%
Iron (ppm) 5.0 max
Water Content 50-60%
Color (5% solution, #42 filter, Klett) 30
Appearance Clear, light amber liquid
Physical State Liquid
Odor Mild Odor
Density 9.6 Ib/gal @ 20°C
Boiling Point more than 100°C
Freezing Point -3.73°C
pH 8.5-10.5 (%5 water solution)
Viscosity  1360cP @ 25°C
Aerosol DPOS-45 Aerosol DPOS-45LD Aerosol DPOS-45P Calfax DB-45 DOWFAX 2A1 SOLUTION SURFACTANT DOWFAX 2EP SOLUTION SURFACTANT DOWFAX TG SOLUTION SURFACTANT Rhodacal DSB Rhodacal DSB/E XD 30599 EXPERIMENTAL SURFACTANT