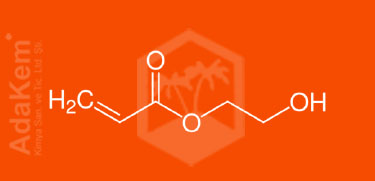 IUPAC NAME
2-(2-benzoyloxypropoxy)propyl benzoate
CHEMICAL FORMULA
C20H22O5
CONCENTRATION
99.0%
MOLECULAR WEIGHT
326.39 g/mol
CAS No
27138-31-4
PACKING
PRODUCT DESCRIPTION
Dipropylene glycol dibenzoate (DPGDB) is a benzoate plasticizer with high solvency, and its main component is dipropylene glycol dibenzoate. It is proposed as an environmentally friendly plasticizer, as an alternative to o-benzene plasticizers, and finds widespread use in various applications.
It is commonly used in water-based adhesives (such as white latex, wood adhesive, plywood adhesive, paper packaging adhesive, laminating adhesive, and smoke adhesive), polysulfide sealants, polyurethane sealants, filling agents, PVC products (toys, elastic floors, gloves, PVC-plastic impregnated products, Teslin, water hoses, artificial leather, etc.), polyurethane elastomers/rubber rollers, coatings, inks, pesticides, fluorescent materials, and other fields, thanks to its high resolution and eco-friendliness.
PROPERTIES
Polar
High-solvating plasticizer
Compatible with a wide range of polar polymers
APPLIATION AREAS
It is used in applications on the latex caulks, adhesive, and sealants, coatings, and vinyl plastisols.
Dipropylene glycol dibenzoate is also useful in the cosmetic industry to provide moisturization, sun protection and anti-aging effect.
IT IS APPLIED IN THE PRODUCTION OF
Adhesive manufacturing
Polymer and Plastic Production
Resins and Coatings
Adhesives and Sealants
Printing Inks
Industrial Applications
Personal Care Products
Purity 99.0%
Acid Content Max 0.1
Water Content Max 0.1%
Color (APHA) Max. 80
Appearance Clear, colorless
Physical State Liquid
Odor Ester like
Density 1.144g/cm3
Boiling Point 464.198°C
Flash Point 202.303°C
Vapor Pressure 0mmHg at 25°C
27138-31-4 94-03-1 Oxydipropyl dibenzoate 1,1′-Oxybis-2-propanol dibenzoate 1,1′-Dimethyl-2,2′-oxydiethyl dibenzoate EINECS 202-296-9 UNII-9QQI0RSO3H 9QQI0RSO3H 2-Propanol, 1,1′-oxybis-, dibenzoate Oxybis(propane-1,2-diyl) dibenzoate 1,1′-OXYBIS(2-PROPANOL) DIBENZOATE DTXCID507921 DTXSID6027921 CAS-27138-31-4 1-(2-benzoyloxypropoxy)propan-2-yl benzoate SCHEMBL1255193 CHEMBL1877406 DTXSID401043495 1,1′-Oxybis(2-propanol)dibenzoate Tox21_202280 Tox21_300147 NCGC00164208-01 NCGC00247908-01 NCGC00254168-01 NCGC00259829-01 1,1′-oxybis(propane-2,1-diyl) dibenzoate 2-Propanol,1,1′-oxybis-,dibenzoate(9ci) FT-0698140 2-PROPANOL, 1,1′-OXYDI-, DIBENZOATE Q27272899 DI(1,2-PROPYLENE GLYCOL) DIBENZOATE, TAIL TO TAIL-