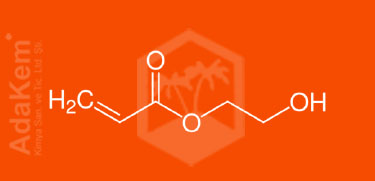 IUPAC NAME
bis(2-methylpropyl) benzene-1,2-dicarboxylate
CHEMICAL FORMULA
C16H22O4
CONCENTRATION
≥ 98.0
MOLECULAR WEIGHT
278.34 g/mol
CAS No
84-69-5
PACKING
IBC 1000 KG
PRODUCT DESCRIPTION
Dibutyl phthalate (DBP) is an artificial chemical added to plastics and other chemicals. In plastics, it helps to keep them soft (a plasticizer). It is also used in elastomers, lacquer paints, explosives, printing inks, resin solvents, perfume oil solvents, paper coatings, adhesives, and nail polishes.
PROPERTIES
Easy processing
Suitable for use in food products
Low specific gravity and low freezing point
Used as an adhesive component in packaging
Used in the manufacture of shoes and hose pipes
Can be used as a plasticizer for cellulose nitrate.
APPLIATION AREAS
Coatings and Sealants
Adhesives and Glues
Inks and Printing
Textile Coatings
Industrial Rubber Products
Paints and Varnishes
Appearance Clear, colorless
Physical State Liquid
Odor Ester like
Density 1.04 g/cm3 at 25 °C
Boiling Point 296.5 °C
Freezing Point -64 °C
Flash Point 185 °C-Open cup
Viscosity 41 mPa.s at 20°C
Vapor Pressure 0.01 Pa at 20°C
DIISOBUTYL PHTHALATE 84-69-5 DIBP Palatinol IC Isobutyl phthalate Phthalic Acid Diisobutyl Ester Hexaplas M/1B Kodaflex DIBP Di-iso-butyl phthalate Phthalic acid, diisobutyl ester Di(i-butyl)phthalate Hatcol DIBP 1,2-Benzenedicarboxylic acid, bis(2-methylpropyl) ester Diisobutylester kyseliny ftalove NSC 15316 bis(2-methylpropyl) phthalate isobutyl-o-phthalate 1,2-Benzenedicarboxylic acid, 1,2-bis(2-methylpropyl) ester CCRIS 6193 DTXSID9022522 HSDB 5247 AI3-04278 (USDA) EINECS 201-553-2 di-2-methylpropyl phthalate BRN 2054802 UNII-IZ67FTN290 Diisobutylester kyseliny ftalove [Czech] di-l-butyl phthalate (DIBP) AI3-04278 IZ67FTN290 CHEBI:79053 bis(2-methylpropyl) benzene-1,2-dicarboxylate Diisobutylphthalate NSC-15316 EC 201-553-2 4-09-00-03177 (Beilstein Handbook Reference) DTXCID602522 1,2-benzenedicarboxylic acid bis(2-methylpropyl) ester 1,2-Benzenedicarboxylic acid, di(2-methylpropyl) ester Phthalic acid, bis-isobutyl ester CAS-84-69-5 SMR000112470 di-isobutyl phthalate diisobutylphthalat- DIT (CHRIS Code) Phthalic acid diisobutyl Isobutyl phthalate (VAN) Diisobutyl phthalate, 99% SCHEMBL42787 MLS000516002 MLS002152902 BIDD:ER0640 1, bis(2-methylpropyl) ester CHEMBL1370662 HMS2269D07 NSC15316 Tox21_202429 Tox21_300612 MFCD00026480 AKOS015837516 Diisobutyl phthalate (ACD/Name 4.0) WLN: 1Y1&1OVR BVO1Y1&1 LS-1839 NCGC00091360-01 NCGC00091360-02 NCGC00091360-03 NCGC00091360-04 NCGC00254487-01 NCGC00259978-01 FT-0689059 P0298 Q162259 1,2-bis(2-methylpropyl) benzene-1,2-dicarboxylate J-503794 1,2-benzenedicarboxylic acid di(2-methylpropyl) ester Phthalic acid, bis-isobutyl ester 10 microg/mL in Cyclohexane Diisobutyl phthalate, certified reference material, TraceCERT(R)